Keep Network Staking Webinar
On Tuesday, May 5, 2020 at 12 pm EST, Jonathan Marcus, Staked Co-founder & COO, will be hosting a Keep Network staking webinar.
Jonathan will be doing a deep dive on Keep Network, covering everything a network participant needs to know.
Topics that will be covered during the webinar:
The role a node plays in securing tBTC and how the collateralization system works

The returns available from Keep staking, as well as bonding ETH as collateral

The impact of timing on returns, and the optimal time to start staking

Timeline and important dates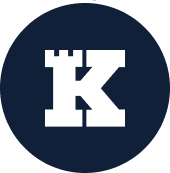 To register for the Keep Network Staking Webinar, please enter your information in the sign up form to the right.
Want to attend, but have a time conflict? Email
cole@staked.us
to find time to connect with the Staked team about Keep Network staking.