Step 1: SEI can be staked by visiting https://app.sei.io/stake and selecting the "Connect Wallet" button on the right hand side. Currently, only the Compass Wallet is supported (Compass Extension for Chrome).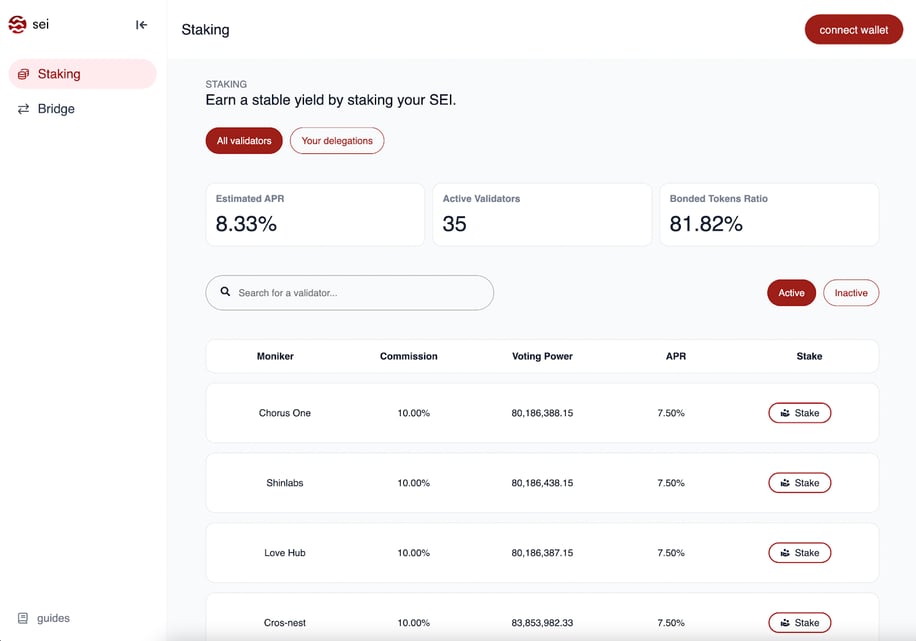 Step 2: After connecting your wallet, search "Staked" in the "Search for a validator…" field.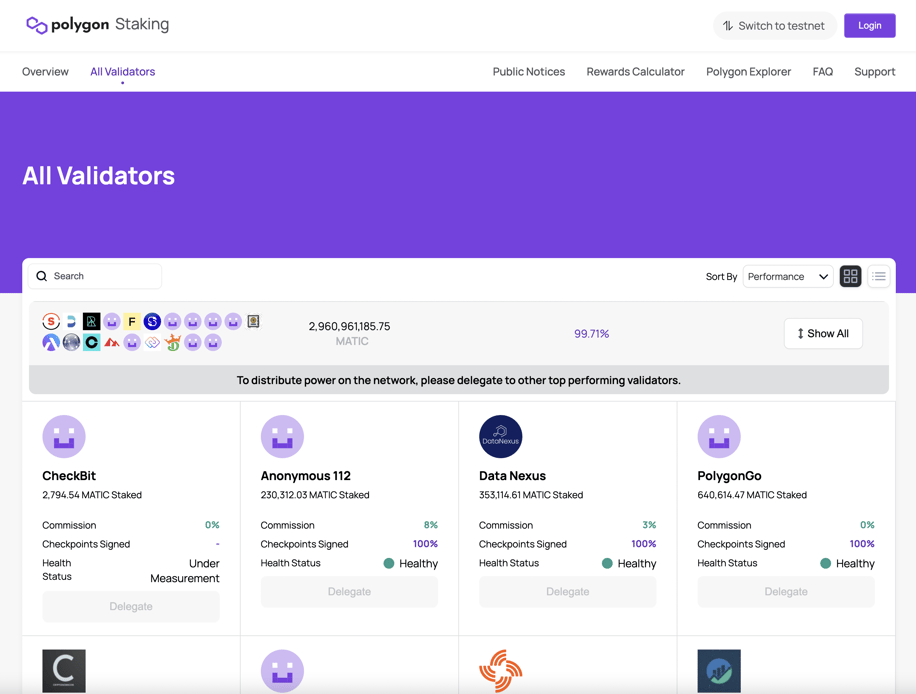 Step 4: In the Delegate modal, enter the amount of SEI you want to delegate to Staked and click "Continue".
Step 5: Click on the purple "Delegate" button and then sign and broadcast the staking transaction.
Step 6: A modal will appear with "Delegation Completed". You have staked successfully
Note: To claim, withdraw, re-stake your SEI rewards, click on the "Your delegations" tab of the
Sei Staking app
.