Step 2: Click on the blue 'Login' button in the upper right corner to connect your web3 wallet.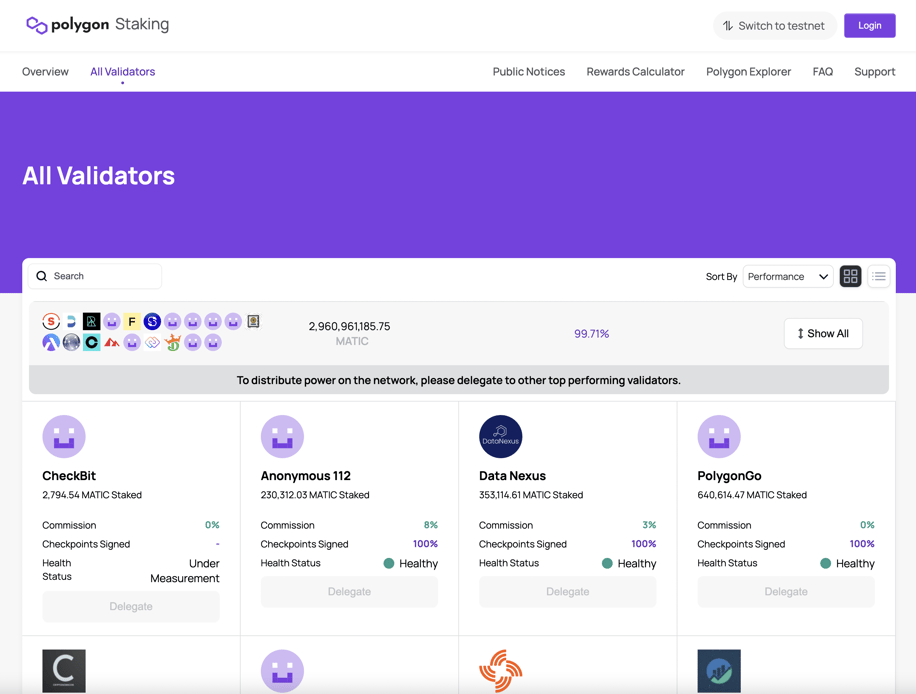 Step 3: After successfully connecting your wallet, enter Staked into the Search validators box under the All Validators header.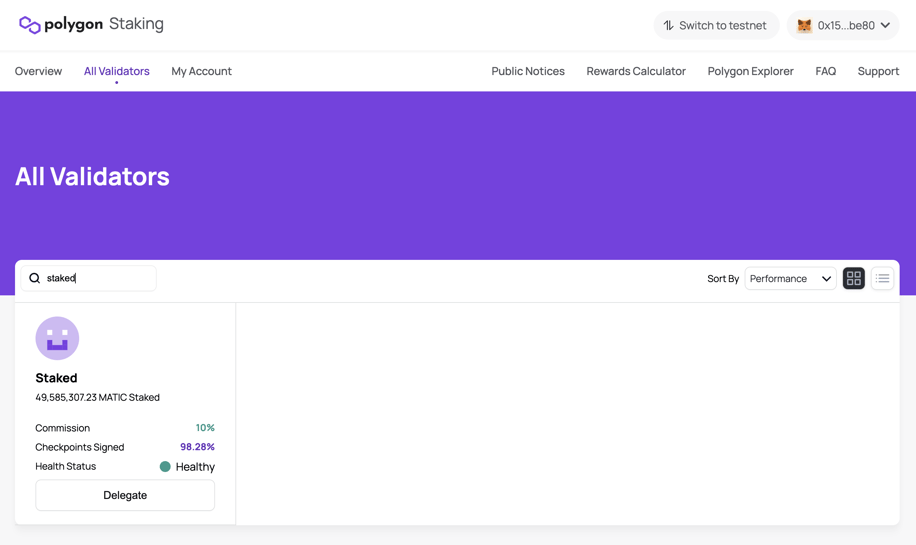 Step 4: Click on the 'Delegate' button for the Staked listing. (For confirmation purposes, here's the Staked validator profile)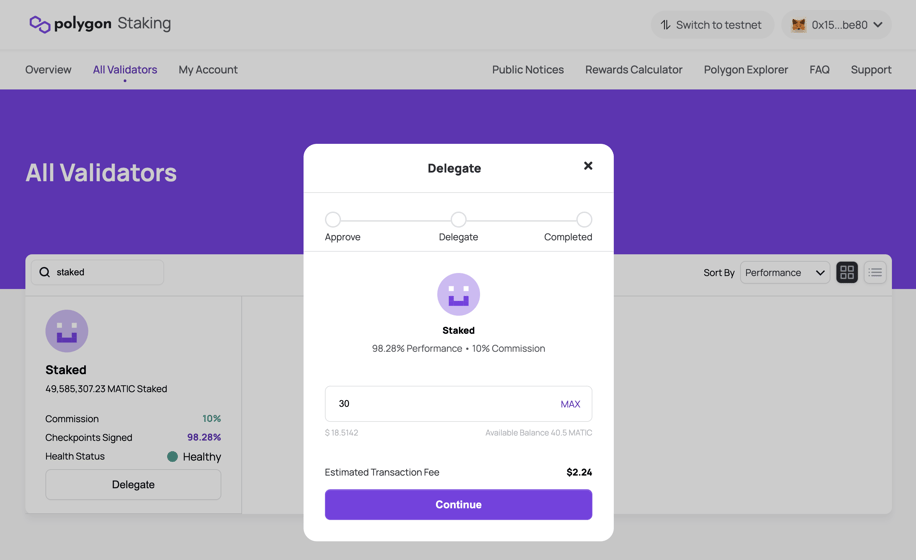 Step 5: In the Delegate modal, enter the amount of MATIC you want to delegate to Staked and click 'Continue'.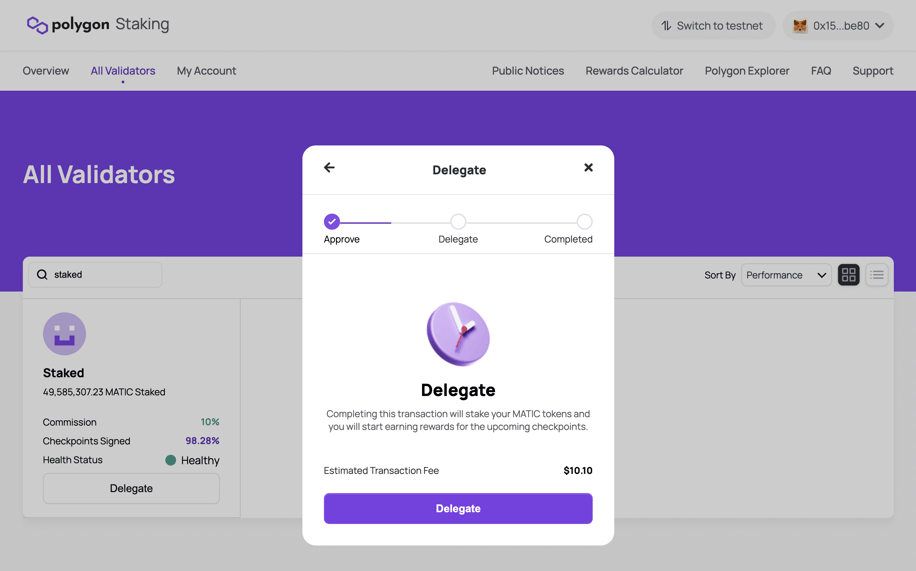 Step 6: Click on the blue Delegate button, and then sign and broadcast the staking transaction. Once the transaction has been confirmed on the Ethereum network, you have staked successfully.