Step 1: Navigate to Near Wallet and click the blue 'Create Account' button.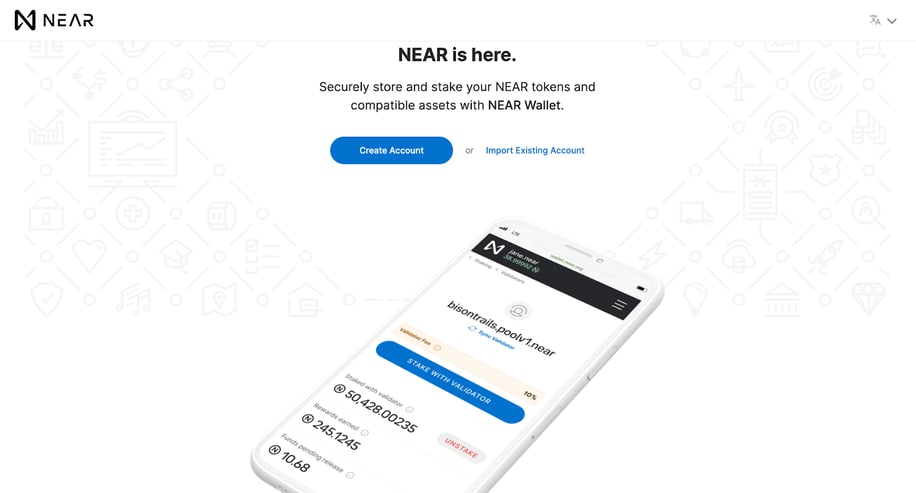 Step 2: Once your account creation is complete, select 'Staking' on the top navigation bar and click the 'Stake My Tokens' button.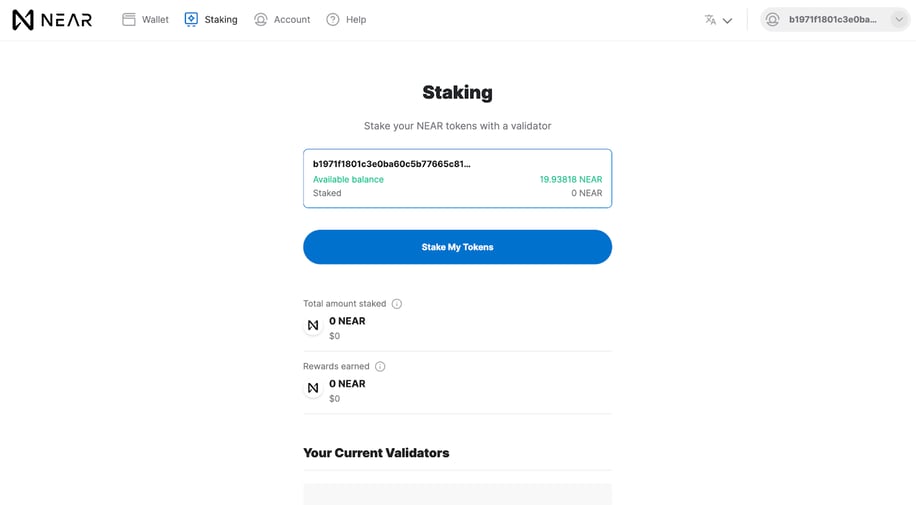 Step 3: Search for staked.poolv1.near in the validator account ID search bar and select the validator.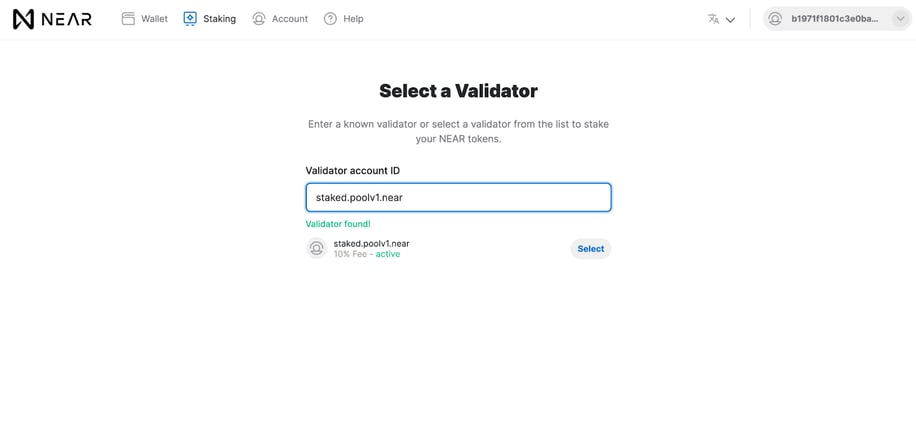 Step 4: Click the 'Stake with Validator' button.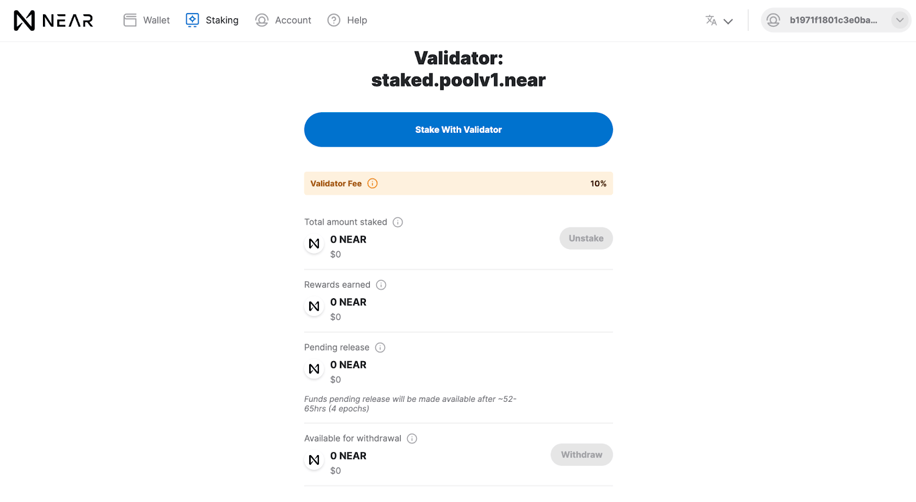 Step 5: Enter the amount you would like to stake and click 'Submit Stake'.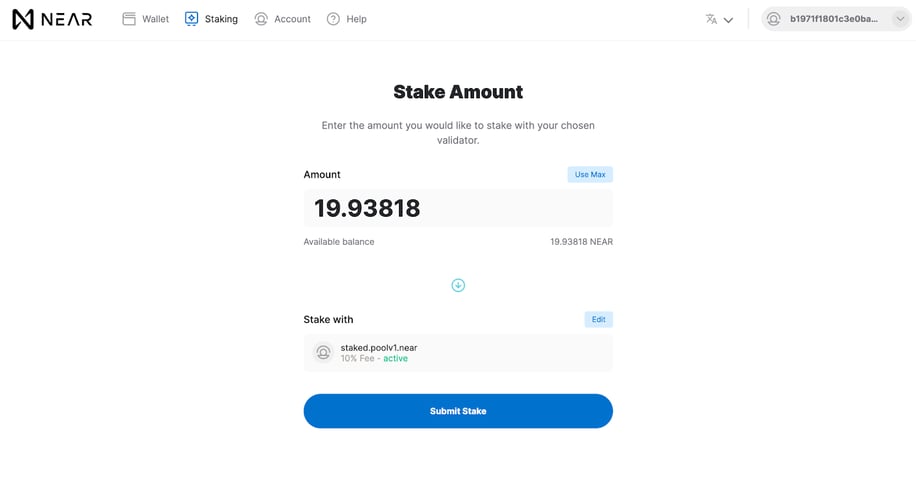 Step 6: Click 'confirm' to confirm your transaction and you have staked successfully.