Stake SOL using the Solflare wallet
Step 1: Once you have downloaded the Solflare wallet and have access to your Solflare account, make sure you send the SOL you wish to stake to the address of the account.
Step 2: Once you have the SOL you wish to stake in your account, click on the "Start Staking" button on the right hand side.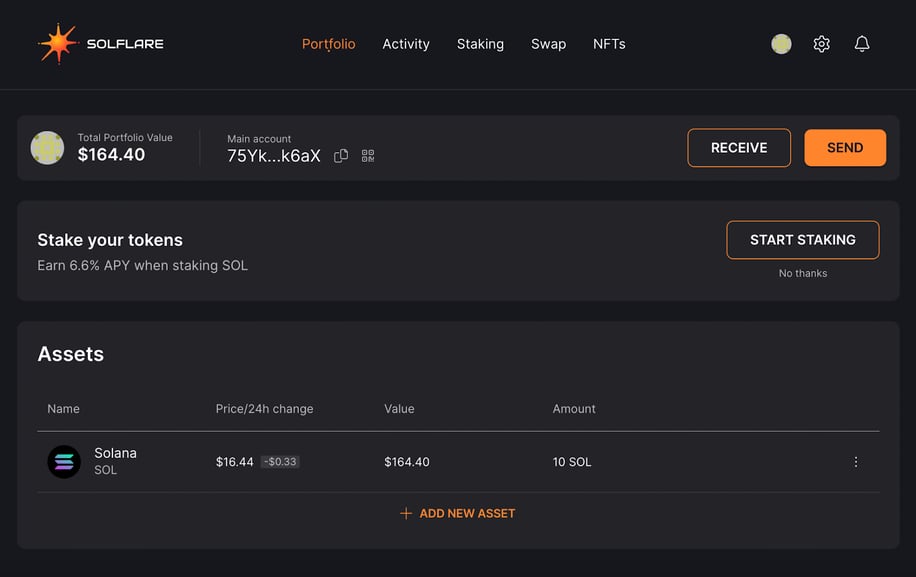 Step 3: On the "Native SOL Staking tab, click the orange "Start Staking" button.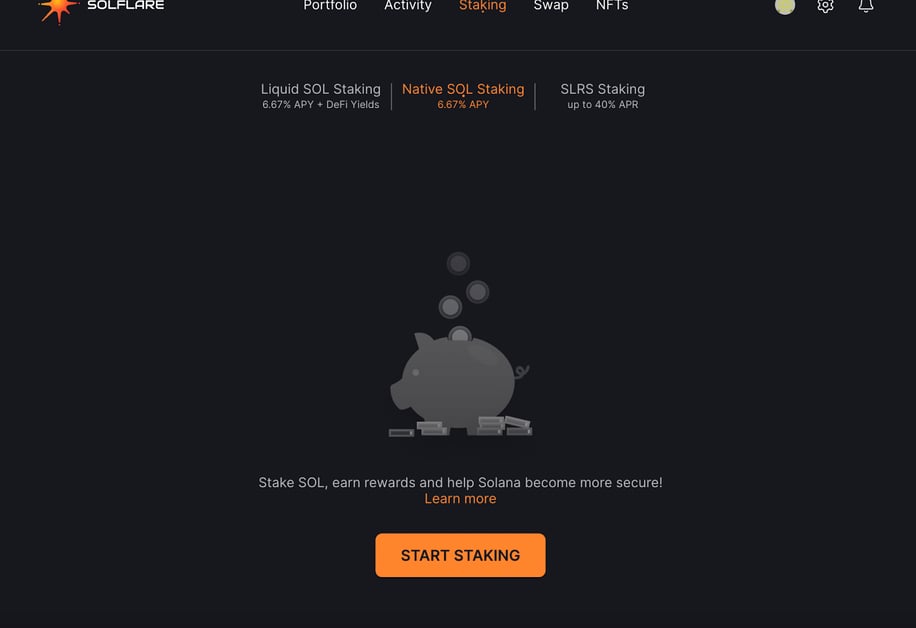 Step 4: Input the amount of SOL you wish to stake and then type "Staked" into the search bar under "Validators." Click on "Staked" once it appears in the search results.
Note: this is transfer SOL from your main account to a staking account. Make sure to leave at least 0.1 SOL in your main account to pay for transaction fees such as undelegating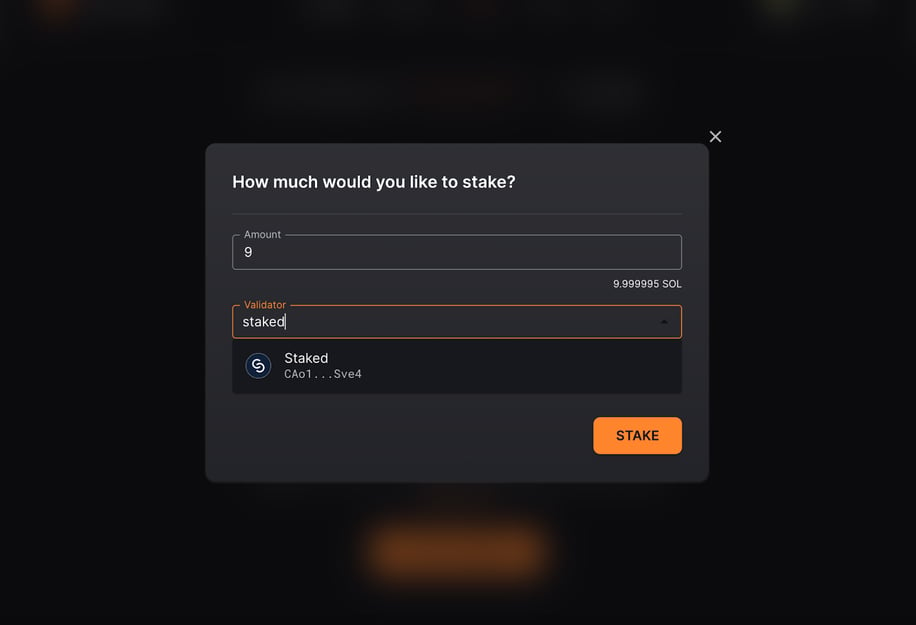 Step 5: Click on the orange "Stake" button. Once the transaction is completed and approved, you are done.