Earn Tezos (XTZ) Staking Rewards
Staked runs a Tezos baker allowing you to delegate your holdings and earn rewards while keeping custody of your assets. Earn a 6% annualized yield from these rewards.
Why Delegate to Staked?
Proven Partner: We're the staking partner of choice for 40+ crypto funds and thousands of investors.
Reliability: Our 100% uptime SLA ensures you get paid reliably and securely.
Non-custodial: We do not custody your assets, so there's no risk your funds are stolen.
---
How does it work?
You will need to delegate your stake to our baker. You have two options here:
Setup a call with the Staked team (use the form to the right)

Use the instructions below
---
Staking Instructions
If you store XTZ on a Ledger, stake here: https://staked.us/v/staketezos
Otherwise:
Go to https://cryptonomic.tech/galleon.html and download the Galleon wallet

Follow the Instructions To Create Your Account

After setting up your account, click on the Delegate tab and enter Staked's baker address:
tz1RCFbB9GpALpsZtu6J58sb74dm8qe6XBzv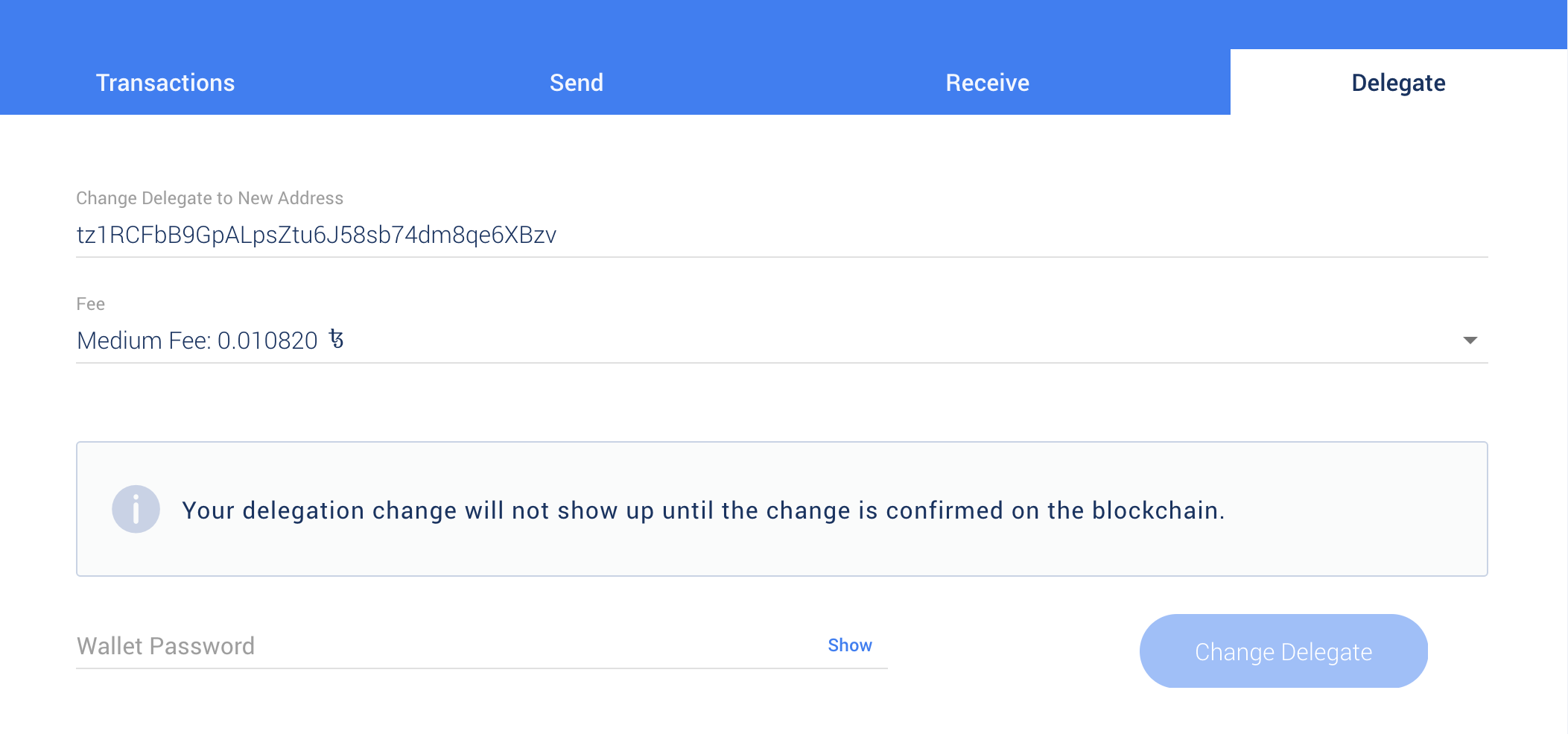 4. Click the Change Delegate button to Submit the Transaction
---
Staked Address
tz1RCFbB9GpALpsZtu6J58sb74dm8qe6XBzv